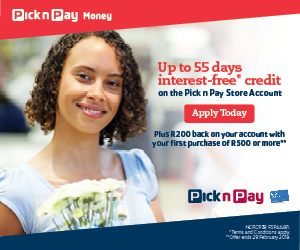 Why are we this slow and the world is moving this fast!
I am so passionate about information society. An information society is a society where the creation, distribution, use, integration and manipulation of information is a significant economical, political and cultural activity. Its main driver are digital information and communication technologies, which have resulted in an information explosion and are profound changing all aspects of social organisation, including the economy, education, health, warfare, government and democracy. The people who have means to partake in this form of society are sometimes called digital citizens. This is one thing that suggest that humans are entering in new phase of society. This can be fatal if the dominant class in society is a predatory class - capitalist class.
I have met a Kenyan woman by the name of Kanou Mokin in one of the AIP conferences few years back. She was a photographer there. She is also a book writer and journalist, she introduced me to some of her writings online and she inspired me to concentrate on my writing and publishing. She came to South Africa to cover an event where Kenyan orphans of civil war visited Robben Island to see where Mandela lived for 27 years. While she was in Johannesburg, she learned about AIP conference that was taking place at OR Tambo. Then we met during breakfast where we have some talks regarding what I do here in South Africa.
She is a journalist and a book writer. She showed me some of her books. I have read her book the whole night that evening. In fact, I have loved this ever since I laid my small hands on a book by Ngugi Wa Thiong'o; "Wheat of Grain". As young as she was i have never thought she could know that much. She showed me a book on her webpage and other webpages where I could read her books.
In just 3 days I have learned a lot from her work and how she has achieved so much. Coming from rural town of Kisumu in Kenya it might have been difficult to achieve this much. In fact, Kenya has moved so fast in gaining momentum from the poorest society in to information society beating even Nigeria in just 10 years. Kenya embarked on an aggressive information development programme, making it compulsory to have access to digital devices in colleges and universities and reducing the cost of internet. Many communities have access to internet portals that are supported by the government. This is liberation!
I have also learned, in comparison with other states, that information in South Africa is not about liberation - of the body and mind. But about access and competition, which in itself divide our people. Kenyans are free, South Africa is very slow as compared to other African states in terms of information society development; economically, culturally and politically.
For example; having access to cellphones with internet access may not be seen as progress in terms of information society development. But infrastructure to support such a programme is needed. Many South Africans do not have access to internet services; the have to travel far and distances to access an internet. On their cellphones it is very costly in South Africa to use internet. Communications companies such as MTN and CellC are reaping the people. This makes it difficult to navigate internet, as much as it is required. It is expensive!
South Africans, no matter how much educated they may be or have many degrees, they do not even think of writing or reading books online. They may have cellphones or digital devices with internet, but very very few would navigate the internet beyond just social media, are not encouraged to read or write books online, literature.
We know our people are good in gossiping on social media; twitter, facebook and whatsApp, but very few know or visits the sides such as Loot, Amazon books, Isuu and many others where they could find and read books and publish their own as well.
For as long as people are far backward with information development in society, the capitalist media and institutions that propel their capitalist propaganda closes on the poor - misinforming them, turning them against each other and making them good servants of capital. The poor students must be able to access unlimited internet and be able to use that internet even beyond social media; to research, write literature and read far beyond what it has been limited to them. We also have to move with the same pace as the world, but guard against capitalist influences in our implementations.
We have to understand where we come from and where we are going. We have learned from Franz Fanon who said in his book 'The Wretch of The Earth: "It would be impossible to understand how the present came into being and what the trends are for the near future. In the search for an understanding of what is now called "underdevelopment" in Africa, the limits of inquiry have had to be fixed as far apart as the fifteenth century, on the one hand and the end of the colonial period, on the other hand..."
In this Fanon indicated that we have to understand why information society is slow in our current society, as compared to information exploration was in the 15th century during slavery and colonial period in Europe. The oppressors have universities where we were not allowed to study We have to understand that information was hidden from us, by the oppressors then, and why not now?
"Ideally. an analysis of underdevelopment should come even closer to the present than the end of the colonial period in the 1960s. The phenomenon of neo-colonialism cries out for extensive investigation in order to formulate the strategy and tactics of African emancipation and development." Fanon tells us that we need to move with speed to make information available to our people, at low costs and with speed. But what we teach our people in the information society should be beneficial to the society in their own rights. They should learn what could liberate them from capitalist influences.
It remains our tasks on left political formations, civic movements and left labour/unions to make sure the society moves with time and faster than the enemy can close on them - to free the people, to educate the people and network the people - with the rest of the working class globally in a fight for free, just, equal and socialist society.