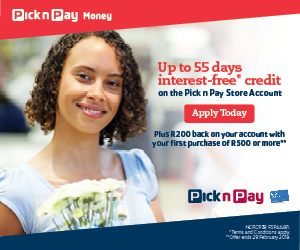 Top selling smartphones in South Africa
Smartphones are the most used tech gadget in the world and among many in South Africa, there must be those that top the list in terms of sales. We will discuss the top selling phones in South Africa and their features that makes them the best
Over the years, we have seen the-popular brands topping the list and dropping ranks due competition. However statistics shows that the most used smartphones use two major operating systems being Android by Google and IOS by Apple Inc. Some of the top brands that used to top the ranks includes Nokia and Blackberry but since they were both using their own operating systems, it over time lacked support of app developers which led to lack of interesting apps such as WhatsApp and games.
What are those top selling smartphones in South Africa?
These phones are sold at a higher price first day in the shelves, whether you take it on contract or buy it cash.
1. Samsung Galaxy S7 Edge - A light weight big phone which weigh about 157g running Android Mashmallow on storage 32/64GB capacity. Galaxy S7 Edge is sold at an average price of R13 500 cash. It includes more features and benefits such as rear and front cameras, 4GB ram and long lasting battery.
2. Iphone 5s - This is the most affordable Iphone in South African Apple's devices. It's initial price starts at R5499 depending on the store you purchase from. It includes features such as 8 megapixel iSight camera, earphones in the box and manu more. Find out more details about Iphone 5s on MyIStore website at www.myistore.co.za.
3. Samsung Galaxy Note 5 - Sold at plus-minus R11 000 for a 32GB capacity smartphone in South Africa. The Note 5 run Android Lollipop operating system in a 57 inch display. Includes basic features like rear (16MP) and front camera (MP).
4. LG G5 - Sold at plus-minus R11 700 with an operating system Android 6.0 Marshmallow. It's available for LTE/HSPA+ cellular data usage. You can purchase this smartphone from any store, being Vodacom Shop, MTN Shop, Game and many other selected stores.
5. Apple iPhone 6S - R13 000 (16GB). Phone was released late in 2015, September 25 available to buy at any IStore and other selected stores in South Africa such as the Incredible Connection and Dion Wired.