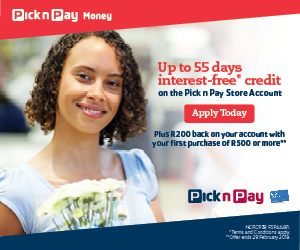 ​ Student loans in South Africa
Studying at a higher education institution in South Africa nowadays is suddenly not cheap, more specially with the state of the country's economy. Many students get confused when someone refers them to student loans, these are not personal loans, funds are not deposited into your personal banking account, lets discuss more details in the below sections.

Student loan are provided with one basic aim and vision, to help potential, dedicated and motivated students further their studies at a university and change the world for the better. Part of the funds will go directly into the institution's banking account for study fees and administration. You will be able to purchase all the necessary study materials with the funds, including text books, calculators, laptops and so on. If you stay at the institution's residence, then other parts of finance will go directly into the owner's banking account.
Obviously you must be asking yourself how do you then accepted since this is just yet another loan application. Well the process is all the same across almost all financial institutions, obviously you are not employed, in that case, a parent or surety to pay back the loan till you get employed.
What do these student loans cover?
Student loans are meant to cover basic necessity for a student. These loans are mainly provided by major South African banks and government institutions. The loan needs to cover the following:
Tuition Fees
Accommodations
Books
Depending on the institution offering the loan, they may offer you even more benefits such as providing you access to computers, ipads or any other digital study materials.
Student loan providers in South Africa
These are trusted loan providers in the country and have helped millions of students through out their academic years. Please note that it is very important to apply for student loan, only and only if you are very serious about studying. There's no doubt that education is the key to success however many potential individuals seems to not care about that fact. Below are some of the most popular ones in South Africa:
NSFAS
The National Student Financial Aid Scheme offer loans to students who cannot affort to pay for study fees. It mostly covers potential students coming from low income earners families. Students are required to pay back the loan after studies when working to ensure availability of funds for future generations.
For more information, please visit - www.nsfas.org.za
Fundi
Student loan by Fundi, they offer three different types of loans to disadvantaged potential students, i.e. Student loan (study fees, registration fees, exam and outstanding fees), study fees (study material) and accommodation. There are no deposits required. Loans are offered at a fixed monthly repayments. For more information, please call Fundi on 0860 55 55 44 or visit their website on www.fundi.co.za.
Absa Study Loan
Absa is one of the oldest and top 5 banks in South Africa. They help students pay for studies by giving them an opportunity to borrow funds at a low interest rate to support yourself or someone you would like to benefit from study funding. to qualify for the loan, you or your surety must earn at least R3 000 per month. Loans are provided at an affordable interest rates, based on affordability and risk assessments. Find out more details by visiting the Absa website here. You can also give them a call today on 0860 100 372 or visit any of their local branches near you.
FNB Student Loan
First National Bank (FNB) offers student loans that covers pretty much anything about your studies, being tuition fees, books and campus accommodation. FNB is a leading innovative bank in South Africa. Loans are offered at a personalise interest rates and you can apply for loans from R4 000 right up to R80 000. Visit the FNB website today to read more and apply online.
Standard Bank Student Loans
Student loan allows you to pay for your study fees and make your dream come true. Standard Bank will finance your studies at a convenient and affordable interest rates. The institution will also offer you and student banking account that will best suit your needs as a student. To apply and find out more information about the loans, please visit the Standard Bank website today.
Once again, this is not just a debt, it's an investment, you have to know yourself very well in order to take up the loan. If you are not going to finish up your studies, or get to the university to play around, then that will be your big loss as there are lots of opportunities that awaits you out there.
----
Use our online loan calculator tool