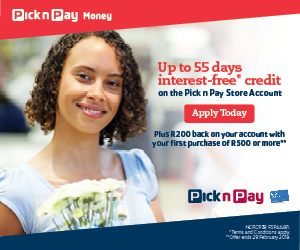 State capture is stealing from the poor
Meet Diezani K. Alison-Madueke, born 6 December 1960, is a Nigerian politician who served as the first female President of OPEC, elected at the 166th OPEC Ordinary meeting in Vienna on 27 November 2014. She was Nigeria's minister of transportation on 26 July 2007. She was moved to Mines and Steel Development in 2008, and in April 2010 was appointed Minister of Petroleum Resources.
Her father was Chief Frederick Abiye Agama. She studied architecture in England and then at Howard University in the United States. She graduated from Howard with a bachelor's degree on 8 December 1992. She returned to Nigeria and joined Shell Petroleum Development Corporation that year. In 2002, she attended Cambridge University for her MBA. In April 2006, Shell appointed her its first female Executive Director in Nigeria.
Since 1999 she has been married to Admiral Allison Madueke (retired), one-time Chief of Naval Staff who was at various times governor of Imo and Anambra State.[2] She has two sons, Chimezie and Ugonna Madueke. In September 2011 Alison-Madueke was awarded an honorary Doctorate degree in Management Sciences by the Nigerian Defense Academy, Kaduna.
Her relationship with the Louis family from UK brought power and influence closer to controlling the whole Nigeria's mineral resources. Daughter of a Chief in Nigeria she has always been exposed to riches, connections and privileges. She had numerous business deals shifted to the Louis business investments in Nigeria, Morocco and Mali. She played a major role in connecting the Louis family with government ministers in those countries.
In June 2008 Alison-Madueke was subject to a Senate probe after it emerged that as Transport Minister she had paid 30.9 billion naira ($263 million) to contractors between 26 and 31 December 2007. She is said to be worth several billions of Naira. This was probed because it did not add up. Through her father's connections in the state judiciary Diezane never faced trial. She continued her relationships with the Louis family and earned huge contracts while a public official.
On October 2, 2015, news reporters in Britain reported that Alison-Madueke had been arrested by the National Crime Agency (NCA) along with five other people on suspicion of bribery and corruption offences. Her family confirmed she had been arrested in London. The National Crime Agency in the UK, however declined to comment.
Also in Nigeria, her home in Asokoro, Abuja was raided and sealed by anti-corruption agents of the Nigerian Economic and Financial Crimes Commission, soon after her alleged arrest in London.
Diezani is another black capitalist who seat on the backs of fellow Africans. She is known to be pro-black or Pan-Africanist, but her actions speak different. She has amassed wealth fraudulently in Africa and invested her loot in Europe. While Africans are fighting for Africa's development through infrastructure, tourism and Agricultural development and calling for independent developmental programmes away from outside Aid, the likes of Diezane are stealing from Africa and taking the loot abroad.
A racist Donald Trump, a fore-runner in US presidential race said in a public media: "Black people are lazy. What they know is to eat and have sex… "We should reconolise Africa because that continent has got the potential for growth. Their leaders steal from them and invest in the west. They cannot self-manage; their governments import everything including a match sticks". In part he is a racist but in another he is right. The likes of Diezane steal from Africa and invest in foreign banks abroad.
We have learned recently that Diezani refunded a 90 billion dollar to Nigerian government after a long legal battle. I start to imagine what a normal human being would ever amass a 13 Billion British Pounds that's 27 trillions of Naira for in this limited world, which if divided according to the equivocal population of Nigerians 170 million people each person will get over N158 millions.
Did she steal the money behind closed doors or was it a team work? I wonder if former President GEJ could imagine that only one out of his ex-Ministers could steal such a stupendous amount under his administration without his knowledge. Wonders shall never end! In reference to the CNN report that the former Minister has made a refund of $90 billion already, how much is Dangote worth? Aliko Dangote born 10 April 1957 is a Nigerian billionaire, who owns the Dangote Group, which has interests in commodities. The company operates in Nigeria and other African countries, including Benin, Cameroon, Ghana, South Africa, Togo, Tanzania, and Zambia. As of January 2015, he had an estimated net worth of US$18.6 billion. Dangote played a prominent role in the funding of Olusegun Obasanjo's re-election bid in 2003, which the reason why he parachuted this high. It is an organized crime.
Diezani is simply a wonder. Old pensioners are dying of hunger daily, Insurgency is consuming lives of innocent Nigerians, workers are no longer getting their salaries as at when due, Government can no longer build infrastructures, road all over the country are in complete bad shape and only one woman got away with this kind of money. Dangote too is wealthy than ever. The two do not fund researches or build universities; they instead use their political power and connection to just make more and more money without participating in social development of society.
Nigeria is a wonder, while Diezani is a SHAME to government. I am afraid of white thieves in African government, but I am more afraid of black thieves in African governments, what about you?
This is not a new thing in Africa. In South Africa, the Gerble family had covert relationships with government ministers; Malusi Gigaba, former minister Freizer Moleketi and several ministers including former ANC Youth league president Fikile Mbalula. Their relationships have got everything to do with politics of corruption; state capture!
Today, Malusi Gigaba is facing grilling in parliament to account for offshore investment accounts that he did not disclose. Fikile Mbalula benefited from Gerble business deals with the state. The 2010 world cup has got all this in its tendering processes, businesses and politicians colluded to corrupt the whole tendering processes. It is hard to verify but easy to notice.
The Gupta family too has their own state capture programme in South Africa. The ruling party, ANC, is today put between a rock and the hard stone; either to suck Jacob Zuma prior to local government election or leave him until he complete his term in office as the president. The facts are there that the Gupta family and Jacob Zuma have some covert relationship, to loot state funds via Gupta companies.
The State Capture in Capitalist Society.
There has been a long tradition in some parts of sociology, political science and economics that says that the laws and policy of a society reflect the interests of the owners of the society's productive assets—slave owners in slave society, landowners in agrarian societies, and the owners of business enterprises and money capital in capitalist societies.
The view that capitalist democracies are dominated by the super-rich is not as heterodox as may be imagined. It is a money game, not freedom for the poor and no justice. You see, the rich are different from you and me: they have more influence. It's partly a matter of campaign contributions, but it's also a matter of social pressure, since politicians spend a lot of time hanging out with the wealthy. For example, So when the rich face the prospect of paying an extra 3 or percent of their income in taxes, politicians feel their pain — feel it much more acutely, it's clear, than they feel the pain of families who are losing their jobs, their houses, and their hopes.
And when the tax fight is over, one way or another, you can be sure that the people currently defending the incomes of the elite will go back to demanding cuts in Social Security and aid to the unemployed. America must make hard choices, they'll say; we all have to be willing to make sacrifices. But when they say 'we,' they mean 'you.' Sacrifice is for the little people.
Kwame Nkrumah once said that:
"….assured paychecks for the ideologically loyal are an important part of the system. Scientists willing to deny the existence of man-made climate change, economists willing to declare that tax cuts for the rich are essential to growth, strategic thinkers willing to provide rationales for wars of choice, lawyers willing to provide defenses of torture, all can count on support from a network of organizations that may seem independent on the surface but are largely financed by a handful of ultra-wealthy families."
State capture is a root of all evil!