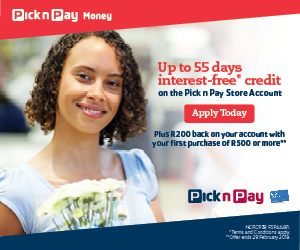 South Africa's Richest Celebrities
South Africa has produced many of the world top famous celebrities making in the country as well as internationally. These celebrities come from different types of entertainments such as music and film industry. However the statistics proves that top richest celebrities come from film and acting, mostly soaps.
There is no doubt that recently, we have seen the rise of local soapies in our television screens on E-tv and SABC. There were other reports that indicated the creator of Uzalo is one of the richest ladies in the country. This proves once again that soapies have more money in terms of remuneration than other types of acting and film industry.
Who are the richest celebrities in south africa?
Jolene Martin (R18.1 million), is a television personality, anchor, MC and businesswoman. Best known for being the former host of South Africa's version of the international lottery game show Powerball. She has graced our screens for over 17 years, since the birth of her career as a 'child presenter' in Cape Town. She honed her skills as a sitcom actress, working with some of the countries finest producers and directors.
Sello Maake Ka-Ncube (R181 million), born Sello Maake in 1960 (He subsequently changed to Maake Ka-Ncube in honour of his stepfather who raised him) is one of South Africa's most esteemed actors and voice actors, having performed in theatre, film and television both in his native land, as well as in the USA, Britain, Canada and Europe.
Moshidi Motshegwa (R111 million), is a South African actress best known for her leading role as Denzela Ledwaba in the SABC2 police drama series Zero Tolerance, from 2003-2006. Motshegwa has appeared in numerous television shows including Friends Indeed, Gaabo Motho, Flat 27, Generations, Justice For All, Joburg Blues, Behind the Badge, Ke Nnako, SOS, Hillside, The Lab and Jozi H.
Jamie Bartlett (R153 millio), is a well known South African actor best known for his role as the wicked puppet master, David Genaro[1] on Rhythm City that is aired in many African countries such as Kenya, Zimbabwe, Botswana, Cameroon and Ghana.
Sharlto Copley (R209 million) (born 27 November 1973) is a South African actor, producer and director who has produced and co-directed short films that have appeared at the Cannes Film Festival, as well as commercials and music videos. He is perhaps best known for playing the roles of Wikus van der Merwe in the Oscar-nominated science fiction film District 9,[1] Howling Mad Murdock in the 2010 adaptation of The A-Team, Agent C.M.