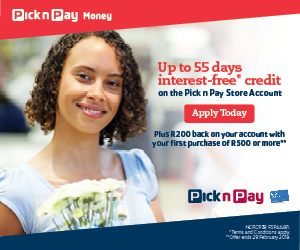 Meet these thieves who are milking the public at state parastatals
The reports that state parastatals in South Africa are not doing well everywhere in the media and state information agencies. But regardless of their consistently poor performances, bosses of many of our parastatals continue to receive shockingly high salaries.
For example, SABC COO Hlaudi Motsoeneng made headlines when his qualifications were under investigation and his salary was increased from R2.8 million to a whopping R3.7 million.
It seems like something not worrying in South Africa where almost 25% is unemployed and poverty is at 24%. In these parastatals, there is a perception that certain CEOs' salaries are seen to be excessive because they no longer appear to be driven by recognisable business principles.
But this is not surprising because South Africa is a Kleptocratic state. In South Africa today, a top government job is a ticket to enrichment, and without any fear you can get rich before you even complete a year as a top public official. The trick is this: get a government job, mess up deliberately and then resign. You'll get rewarded dearly for the mess you have created.
Kleptocracy, is a term applied to a government seen as having a particularly severe and systemic problem with officials or a ruling class (collectively, kleptocrats) taking advantage of corruption to extend their personal wealth and political power. Typically this system involves the embezzlement of state funds at the expense of the wider population, sometimes without even the pretense of honest service.
Kleptocracies are generally associated with dictatorships, oligarchies, military juntas, or other forms of autocratic and nepotist governments in which external oversight is impossible or does not exist. This lack of oversight can be caused or exacerbated by the ability of the kleptocratic officials to control both the supply of public funds and the means disbursal for those funds. Kleptocratic rulers often treat their country's treasury as a source of personal wealth, spending funds on luxury goods and extravagances as they see fit. Many kleptocratic rulers secretly transfer public funds into hidden personal numbered bank accounts in foreign countries to provide for themselves if removed from power.
Kleptocracy is most common in developing countries whose economies are based on the export of natural resources. Such export incomes constitute a form of economic rent and are easier to siphon off without causing the income to decrease.
Now let us look at the salaries of top CEOs of poorly performing parastatals in South Africa as at 2015:
1. Transnet CEO – Brian Molefe, R6.6 million; (2011 – 2015).
2. National Empowerment Fund – Philisiwe Mothethwa, R5.8 million; (2011 – still)
3. Airports Company Of South Africa – Bongani Mseko, R5.1 million; (2013 – still)
4. PetroSA – Nosizwe Nokwe-Macamo, R4.2 million; (2012 – 2015)
5. SABC – Hlaudi Motsoeneng, R3.7 million; (2011 – still)
6. Telkom – Sipho Maseko, R11.8 million; (2013 – still)
7. Public Investment Corporation – Doctor Daniel Matjila, R10.4 million; (2014 – still)
8. Industrial Development Trust – Geoffrey Qhena, R9.3 million; (2005 – still)
9. Prasa – Lucky Montana, R7.6 million; (2010 – 2015)
10. DBSA – Patrick Dlamini, R7.3 million; (2012 – still)
What can a poor man say? These men and women are hand picked, by the president and his allies. They are picked because they belong to the same league; the political and ruling elite. These are just several parastatal bosses among South Africa's top-earning executives. While the operations of some of their Government-linked companies are failing, the head honchos are laughing all the way to the bank.
What can we do as the poor? In South Africa, corporate governance is no longer about serving the public but about self-serving schemes – to make money. This in itself is self-destruction if we cannot stop the ANC government with its neo-liberalism. A problem is that corporate governance in several parastatals has broken down to the point where the public no longer has confidence in the processes by which decisions are made about CEO remunerations.
The board committees in these parastatals have not interest in the working class and their needs, they have only a board room where they meet – the ruling elite. In these board rooms, it is a party and the poor are not invited. Appointments and salaries of the parastatals' CEOs are determines by the board of directors who are responsible for the remuneration decisions, appointments and terminations – appointments are made for political rather than professional reasons, and greatly skewed remuneration comes at high cost to the economy. Who is affected? The poor who are not even invited in these meetings.
We need a socially planned economy in which CEOs would be democratically decided by the working class in their respective work places. We need socially planned economy in which the workers in that work places can decide democratically the salaries of the CEOs with the right to recall if the CEO is not executing the tasks given to him by the workers.
"Each according to his need, each according to his abilities" – Karl Marx.