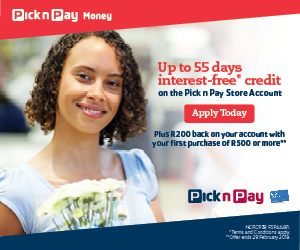 Capitalism vs Socialism - Which eye are you looking with?
I have watched a movie called "Beasts Of No Nation". It is a documentary film of a civil war in the former Zaire, today known as Democratic Republic of Congo or DRC. A story of Agu who was just 12 years old when his father, grandfather and brothers were killed by the armed forces in the remote village of Monono. He survived by hiding behind a rock while his family was being slaughtered. He managed to escape and run away from the village into the bush.
For about four weeks Agu survived by himself in the bush afraid to return to the village. He lived by hearing the gun shots all day from a distant into the bush. After a month, Agu was captured by the rebels, the NDF who had a camp in the same bush he was hiding. He was trained with other child soldiers who had their villages crashed, their parents killed and their land taken away from them. They trained him in guerrilla warfare. He served the NDF with over 500 child soldiers who fled their homes, and to him he joined NDF to kill his family's killers and liberate his own people from perpetual slaughters by the state army. His perspective of war was liberation.
In The picture was an 8 years old Ziko Bingo who was the eldest son of the Monono village Chief Moaro Bingo. When the civil war started Ziko was taken with his family to safety by the UN security forces under ECOMODO peacekeeping mission. He stayed in a luxury state house in the city the entire period of a civil war. Agu spent almost a year under NDF training in the bushes and Ziko was in a safe house in the city under the protection of the very same military forces that killed Agu's parent and brothers.
NDF was controlled by the warlords who wanted to use children as baits during civil; the purpose of the war was to take the diamond rich fields and gold mines into NDF leaders. The war was about the mineral resources and not about liberation that Agu thought it was. The war ended after 2 years of killing, raping and slaughters of innocent people, women and children by both sides. NDF secured the areas where there were gold and diamond mines, and the children were captured by the UN Security forces in many camps in the bushes.
Ziko, who was the chief's son and heir, behind his father wanted his land and his people to go back in the village since the war is over. A King cannot survive without his servants, ok! They demanded that the people return and then they continue with their chieftaincy where they have been milking the land of mineral resources with foreign firms and local businessmen.
Agu, as a child soldier, was taken under the protection of the UN Children Protection Unit after they were captured, and was put under the UN programme on child soldiers. After 6 months of counseling at UN hospital Agu returned to his home village, Monono. He found his house occupied by another family. It was a big house and beautiful. At that time it was painted different and occupied by military junta personnel. They refused him the right to the house and referred him to the village, Chief Moaro Bingo. Agu was just a child, 12 years old. He had no right to stand in front of the chief and present his case – the right to own his father's house was a grim one.
But there were people in the village that had their homes destroyed during months of civil war. Others lost relatives, parents, children and their livestock. They all stayed in a church compound near the military camp. Agu went to stay with them there for many weeks. He was angry and confused. He did not know that his mother and little sisters survived the shooting that day when he run into the bushes. He was reunited with his mother months later. They decided to pursue the matter of the house with the Chief Moaro Bingo's council. But they refused them to occupy their house again. They accused Agu of serving the NDF rebels during the civil war and never wanted to have anything to do with him.
Agu grew up as a very bitter man. He wanted to confront the chief but his mother would not want him to. He has realized that his enemies were not only the military forces that killed his father and brothers, but also the very same Chief in the village who enjoys the support of the military. Agu went to high school at the age of 14 and studied until college level when he was 20. He has learned politics when he at the college, particularly class struggle. He learned about Kwame Nkrumah, Thomas Sankara and Patrice Lumumba. But Agu was inspired by Haitian and Libyan revolutions. When he was in college, they called him "Che", referring him as the revolutionary leader called "Ernesto Che Guevara". He regretted ever to have served the NDF and its greedy motive and wanted his people to know the real politics; the class consciousness, to prevent warlords from abusing the anger of the people and use them as baits to wage capitalist wars.
But the main topic here today is how people see things and at which perspective. Perspective is a particular attitude towards or way of regarding something; a point of view. There are two ways to look at this situation of Agu and Ziko; liberation and oppression. Agu need to be liberated from the oppression that the entire system in structured to keep him not free. Ziko want to see the system of oppression continuing so as to keep people like Abu not free. But what Agu have learned, in his mayhems, are the followings:
Capitalism and socialism are somewhat opposing schools of thought in economics. The central arguments in the socialism vs. capitalism debate are about economic equality and the role of government. Socialists believe economic inequality is bad for society, and the government is responsible for reducing it via programs that benefit the poor (e.g., free public education, free or subsidized healthcare, social security for the elderly, higher taxes on the rich). On the other hand, capitalists believe that the government does not use economic resources as efficiently as private enterprises do, and therefore society is better off with the free market determining economic winners and losers. There are two things Agu would have to learn, like any other who see k to understand which perspective to take when looking at the whole thing.
Capitalism
Socialism

PHILOSOPHY:

Capital (or the "means of production") is owned, operated, and traded in order to generate profits for private owners or shareholders. Emphasis on individual profit rather than on workers or society as a whole. No restriction on who may own capital

PHILOSOPHY:

From each according to his ability, to each according to his contribution. Emphasis on profit being distributed among the society or workforce to complement individual wages/salaries

IDEAS:

This is a "Let it be system"; opposed to government intervention in economics because capitalists believe it introduces inefficiencies. They believe a free market produces the best economic outcome for society. And the government should not pick winners and losers.

IDEAS:

All individuals should have access to basic articles of consumption and public goods to allow for self-actualization. Large-scale industries are collective efforts and thus the returns from these industries must benefit society as a whole.

DEFINITION:

A theory or system of social organization based around a free market and privatization in which ownership is ascribed to the individual persons. Voluntary co-ownership is also permitted.

DEFINITION:

A theory or system of social organization based on the holding of most property in common, with actual ownership ascribed to the workers.

KEY ELEMENTS:

Competition for ownership of capital drives economic activity & creates a price system that determines resource allocation; profits are reinvested in the economy. "Production for profit": useful goods and services are a byproduct of pursuing profit.

KEY ELEMENTS:

Economic activity and production especially are adjusted by the State to meet human needs and economic demands. "Production for use": useful goods and services are produced specifically for their usefulness.

POLITICAL SYSTEM:

Can coexist with a variety of political systems, including dictatorship, democratic republic, anarchism, and direct democracy. Most capitalists advocate a democratic republic.

POLITICAL SYSTEM:

Can coexist with different political systems. Most socialists advocate participatory democracy, some (Social Democrats) advocate parliamentary democracy, and Marxist-Leninists advocate "Democratic centralism."

SOCIAL STRUCTURE:

Classes exist based on their relationship to capital: the capitalists own shares of the means of production and derive their income in that way while the working class is dependent on wages or salaries. Large degree of mobility between the classes.

SOCIAL STRUCTURE:

Class distinctions are diminished. Status derived more from political distinctions than class distinctions. Some mobility.

RELIGION:

Freedom of religion.

RELIGION:

Freedom of religion, but usually promotes secularism.

ECONOMIC SYSTEM

Market-based economy combined with private or corporate ownership of the means of production. Goods and services are produced to make a profit, and this profit is reinvested into the economy to fuel economic growth.

ECONOMIC SYSTEM

The means of production are owned by public enterprises or cooperatives, and individuals are compensated based on the principle of individual contribution. Production may variously be coordinated through either economic planning or markets.

FREE CHOICE:

All individuals make decisions for themselves. People will make the best decisions because they must live with the consequences of their actions. Freedom of choice allows consumers to drive the economy.

FREE CHOICE:

Religion, jobs, & marriage are up to the individual. Compulsory education. Free, equal access to healthcare & education provided through a socialized system funded by taxation. Production decisions driven more by State decision than consumer demand.

PRIVATE PROPERTY:

Private property in capital and other goods is the dominant form of property. Public property and state property play a secondary role, and there might also be some collective property in the economy.

PRIVATE PROPERTY:

Two kinds of property: Personal property, such as houses, clothing, etc. owned by the individual. Public property includes factories, and means of production owned by the State but with worker control.

DISCRIMINATION:

Government does not discriminate based on race, color, or other arbitrary classification. Under state capitalism (unlike free-market capitalism), government may have policies that, intentionally or not, favor the capitalist class over workers.

DISCRIMINATION:

The people are considered equal; laws are made when necessary to protect people from discrimination. Immigration is often tightly controlled.

ECONOMIC COORDINATION:

Relies principally on markets to determine investment, production, and distribution decisions. Markets may be free-markets, regulated-markets, or may be combined with a degree of state-directed economic planning or planning within private companies.

ECONOMIC COORDINATION:

Planned-socialism relies principally on planning to determine investment and production decisions. Planning may be centralized or decentralized. Market-socialism relies on markets for allocating capital to different socially-owned enterprises.

OWNERSHIP STRUCTURE:

The means of production are privately-owned and operated for a private profit. This drives incentives for producers to engage in economic activity. Firms can be owned by individuals, worker co-ops, or shareholders.

OWNERSHIP STRUCTURE:

The means of production are socially-owned with the surplus value produced accruing to either all of society (in Public-ownership models) or to all the employee-members of the enterprise (in Cooperative-ownership models).

VARIATIONS:

Free-market capitalism (also known as "Let it be" capitalism), state capitalism (also known as neo-mercantilism).

VARIATIONS:

Market socialism, communism, state socialism, social anarchism.

POLITICAL MOVEMENTS:

Classical liberalism, social liberalism, libertarianism, neo-liberalism, modern social-democracy, and anarcho-capitalism.

POLITICAL MOVEMENTS:

Democratic socialism, communism, libertarian socialism, social anarchism, and syndicalism.

WAY OF CHANGE:

Fast change within the system. In theory, consumer demand is what drives production choices. Government can change the rules of conduct and/or business practices through regulation or ease of regulations.

WAY OF CHANGE:

Workers in a socialist state are the nominal agent of change rather than any market or desire on the part of consumers. Change by the State on behalf of workers can be swift or slow, depending on change in ideology or even whim.

EARLIEST REMNANTS:

The ideas of trade, buying, selling, and such have been around since civilization. Free-market, or lasseiz-faire capitalism was brought to the world during the 18th century by John Locke and Adam Smith, aiming for an alternative to feudalism.

EARLIEST REMNANTS:

In 1516, Thomas More write in "Utopia" about a society based around common ownership of property. In 1776, Adam Smith advocated the labor theory of value, ignoring the previous Cantillonian view that prices are derived from supply and demand.
Agu would teach his people the above ideas and take them into the new struggle based on socialist freedom, democracy and planned production in the economy. Zika would continue to hide the truth about the relationship of his father's royal house, their wealth, the ownership of the land and the looting of the resources that are best suited and capable of raining the entire society from the grim of poverty and underdevelopment.
Agu would rally his people into the new battle field, not to fight for the capitalist profits but for socialist democratic revolution in which to destroy the entire capitalist system of profiting in wars in the expense of lives. It is at which perspective you are looking at the whole thing that matter, not the other way round.
Viva Agu Viva, Amandla!!!