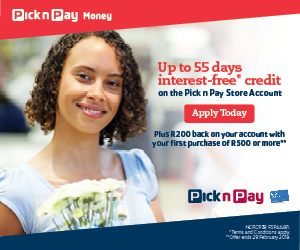 Buy a taxi through the experts - SA Taxi Finance
Are you interested in the taxi business but run short of finance for your first taxi? SA Taxi Finance helped thousands of taxi owners today purchase their preferred taxis. As an expert in the taxi financing business, the institution allows customers to purchase pre-owned or new model taxis
Why choose SA Taxi Finance?
SA Taxi Finance offer a wide range of taxi associated products and services such as buying a new taxi, financing a taxi, and insurance. With their wealth of experience, the institution is dedicated to giving their clients the best service which meets their needs and expectations. SA Taxi Finance is the first financial services and credit provider that is solely focused on one industry, the taxi industry.

There are couple of ways which one can apply for taxi financing by SA Taxi Finance. To find out more detailed information regarding how to apply for finance, give the a call today and speak to a trained and professional consultant. Or you can visit their website to complete an online 'Contact Me' form and a consultant will give you a call back. They will discuss all their benefits and terms and conditions with you and if you are happy, they will begin the application with you.
SA Taxi Finance Application Requirements
To apply and qualify, please make sure you meet the following requirements criteria. The institution allows customers to purchase their favorite taxis to start their small businesses
ID copy
Completed Application and Route calculator form
POA – Proof of Address (No older than 90 days & preferably a water and lights bill)
LOA – Letter of Association ((No older than 60 days and has to be signed by the authorised person at the Association)
Permit or OLAS receipt (Operating License and Route Annexure)
SA Taxi Finance Contact Details
For more information on how to apply and benefit from the SA Taxi Finance, please give them a call directy on 0861 829 448 to speak to a financial consultant ready to assist with guidance through the application. Alternatively visit their website on www.sataxi.co.za to read more and use online communication tools.